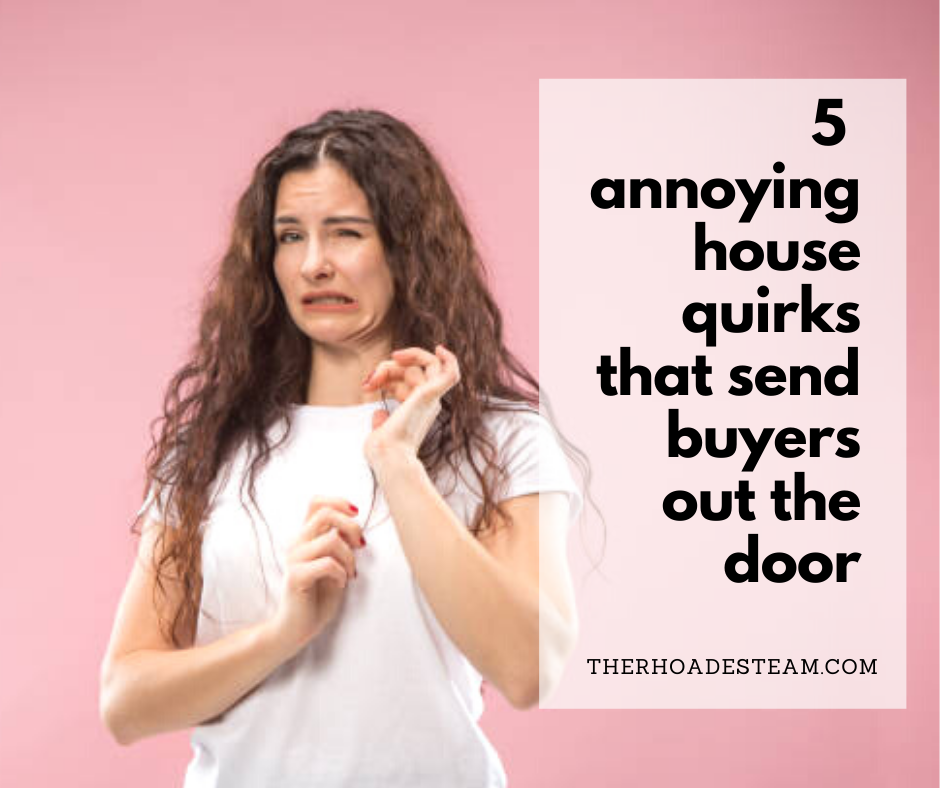 We all have a few funky little quirks with our home — that back stove burner that has a little catch to it or the one window in your bedroom that sort of sticks when you try to open it, for example. Most of the time these issues aren't a big deal, but when you're trying to present your home to potential buyers, some of those seemingly minor issues can be big turn-offs. When home buyers visit home that is neat, uncluttered, and everything appears to work as expected, they leave with the impression that you are a conscientious home owner who has maintained the home well. When buyers view a home with too many quirks, they'll often assume the opposite.
The Rhoades Team has put together a list of a few minor home quirks that can be a major annoyance for potential buyers:
Front door ugliness. Whether it's a paint or stain job faded by the Houston sun, dated door hardware, or a sticky latch that makes it difficult for the buyer's agent to unlock, the front door of your home is not the place you want problems. A buyer's first impression sets the tone for the way they view the rest of the house, so make sure it's a good one! Clean up, re-stain, re-place as needed to make sure your front door is in tip-top shape for potential buyers.
Funky smells. Cigarette smoke, burned popcorn, too-strong air fresheners, pets, mothballs, pungent food…all of it can be overpowering for a buyer who isn't used to those smells and may have them walking out the door before they tour the rest of your house. Get honest, direct feedback about your home smell from your Realtor or someone you trust to tell you the truth — we all become a little "nose-blind" to the odors in our own home. Figure out what's causing the smell and take care of it.
Overly full closets and pantries. Empty these spaces by at least 20% so that buyers don't leave with the impression that your home lacks adequate storage space.
Terrible paint and patch jobs. Sloppy dry wall fixes or paint jobs featuring mismatched colors or sheens leave buyers with the impression that your home hasn't been properly maintained. Hire a professional to finish the job if you can't get it picture perfect.
Shaky, rattling fans. You definitely don't want buyers to feel panicky about getting a head injury while touring your home so tighten or replace any loose fixtures
You can't expect buyers to overlook a bunch of minor repairs and still ask them to pay top dollar. Take care of those weird house quirks before you list the house so make sure you have a smooth sale.
Need a little help figuring out where and how to start prepping your home for a successful sale? The Rhoades Team can help! Call us a (713) 515-3463 or contact us here to get started.