How do you determine the market value of my property?
Let's make one thing clear: You choose the price, not us. But we are happy to share all the information and expertise we have to help you determine the best price. We can recommend a price or at least a price range. The value of your property is determined by what a BUYER is willing to pay and a SELLER is willing to accept in today's market. Buyers make their pricing decision based on comparing your property to other property SOLD in your area.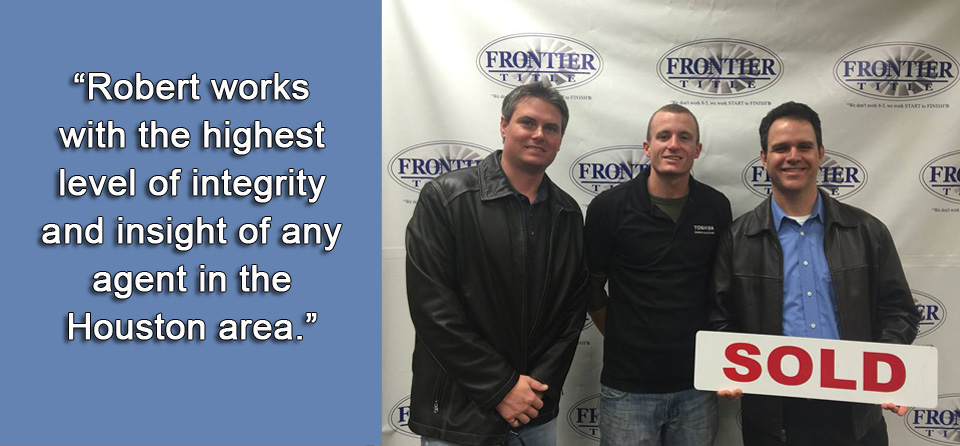 How many homes did you and your team sell last year?
Nadeen and I sold more than 50 homes last year, over $10 million in sales. We are full-time Realtors with a combined total of more than 40 years experience. Our team are experts in Houston area residential real estate, and we are passionate about what we do.

What specific marketing systems and approaches will you use to sell my home?

Our team uses an aggressive, innovative marketing strategy and understands how to market a property online. We guide you through each step of the process, from pricing strategy to preparing the home to negotiating the offer, so that you get the most money and the quickest sale.


Can you recommend service providers who can help me obtain a mortgage, make repairs, etc.?

Absolutely! We have trusted relationships with lenders, repair companies, home stagers, and other service providers who can facilitate every step of the home sales process.By accessing or using our Services or otherwise actively providing us with your personal information, you agree that we may collect, use and process your personal information as outlined in this privacy policy and as permitted by applicable laws. If you do not agree to the terms of this privacy policy, please do not use our Services or provide us with any personal information.

How will you keep me informed about the progress of my transaction?

How do you prefer to communicate? Do you like frequent updates or periodic ones? Telephone, email, or text? Our team will respond accoridingly to make for the smoothest transaction possible.

Could you please give me the contact information of some recent clients?

Yes! We can provide referrals upon request. We also feature a list of client testimonials on our website here.